Supporters
LETTER OF THANKS
On behalf of all the Directors and Staff at The Coastal Horse Care Unit, we would like to Thank, Nick Jonsson from Jonsson Workwear for his kind donation of Branded uniforms for all our Staff.
This has not only been a huge saving for our organization, but our staff look so good and are proud to be wearing these really great quality branded items. Our organization can now proudly say that all staff are identifiable through this branding, which helps highlight the great work our team are doing in all aspects of our operation.
A heart felt and sincere appreciation for your generosity.
Gill Olmesdahl
Chairperson

Thank you to :: pixelmagic :: for donating the design and development of this website and our Facebook page to us!
:: pixelmagic :: also donated the Highveld Horse Care Unit's website to them.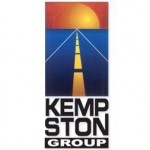 A HUGE thank you to Kempston Truck Hire – Pinetown for their donation of transport. The Kempston Group offer many services. Visit www.kempston.co.za for a list of their services.
Off to collect the 2nd load.
Sanele off loading.
Thank you to Anderson's Timbers – Richmond for the donation of 31 round bails.
A Huge Congrats and Thankyou to the Sponsors and Compitors of the
The Mongolian Derby
R10910.00 was raised and for The Coastal Horse Care Unit – 1000km within 10 days with a change of horse every 40km.
The monies were donated by Landini Tractors Kokstad, Meadow Feeds, Taurus AI company , Toyota Kokstad , and the good people of Underberg.The Coastal Horse Care Unit
would like to say a huge
Thank You
to
THE KZN BOOKMAKERS SOCIETY AND KENT MOTORS GWM PINETOWN WHO DONATED A BAKKIE THE GWM WORKHORSE BAKKIE
and to all the Sponsors, Competitors and Helpers, you all contributed to a very successful Golf Day.
The Coastal Horse Care Unit
would like to say a huge
Thank You
to
Craig Dunbar
for his generous donation of 4 bottles of wine for the Bookmakers
Golf Day in Aid of The Coastal Horse Care Unit on 29th June 2011 at the
Mt. Edgecombe Golf Club.
Your support is much appreciated!
We would like to thank
Debbie Dick
from
Spurwing Horse Feeds
for advising us on a suitable diet for CHCU Avatar, (our orphan foal) as well as sponsoring a bag of the advised food for him. He is doing very well, and looking & feeling great!
For any queries or advice, please feel free to contact:
Debbie Dick at 082 979 4594
or visit their website:
The Coastal Horse Care Unit would like to say a huge thank you to
The Lions Club of Gillits
for your very generous monetary donation of R5 000! Your support is greatly appreciated. It will most certainly be put to good use.
Thank you for your team's hard & enthusiastic work at the Horse & Hound Extravaganza 2011 – your team did a fantastic job!
The Coastal Horse Care Unit would like to say a HUGE "Thank You"
to
Gail Fradd
for her generous donation of paint. The paint will be used to paint the outside of the
Coastal Horse Care Unit House.
Every donation helps save money. All these savings enable the Coastal Horse Care Unit to spend more on the very important issues, like Rural Clinics, rehabilitating horses etc.
We greatly appreciate your help!
African JuJu came to the CHCU Farm to clean (strip & seal) our stables before our Horse & Hound Extravaganza 2011. They did a super job & it was greatly appreciated!!
Contact Suzanne at 082 685 3749 or -email-
Floor care and maintenance services:
Residential:
Strip / clean / seal of new/existing floor surfaces (no wood);
Clean / seal of paving and paved surfaces;
High pressure cleaning of mould and lichen (no roofs).
Surfaces:
Marble / Travertine / Porcelain;
Natural stone / Sandstone / Slate / Terracotta / Clay tiles / Cement / Concrete.
Gardens for Meditation:
Zen garden design, sanctuaries and mazes for meditation.
Specialist treatments:
Sealing and polishing of marble;
Restoration of Travertine;
Non slip treatment of floor- and other slippery surfaces;
Colour staining technique on concrete floors;
Waterproofing of rising damp;
Stripping and re-sealing of wooden garage doors;
Graffiti removal, and removal of stubborn paint and similar stains.
Commercial / Industrial:
Strip / clean / seal of new/existing floor surfaces;
Resin coating and dust sealing of cement floors;
Non slip treatment;
Waterproofing of interior/exterior surfaces.
Pre-occupation final clean up:
Pre-occupation final clean-up of interiors of newly completed premises.
Product information:
The products used comply with national standards, and specification information is
available.
Wooden products – Specialist on site advice and training:
Expert on site advice on the installation of all joinery products. Technical and
product training in the wooden industry. Advice on care and maintenance.
All work personally supervised by owner.
Thank you to Carl for her monthly donation of Speedi Beet
Thank you to Dudley and Pam for donating us Jo Jo Tanks for our Stables
Thank you to Easi-Bind for donating us a laminator

Thank you Gary Warren for donating a Wendy House to the unit

Illovo Suger Help The Coastal Horse Care Unit


We would like to Thank Illovo Sugar for loaning us the pancake caravan for our fundraising event
Killarney Brick and Block
Georgedale Road Cato Ridge
P.O Box 355
Cato Ridge
tel 031-782 3484
John Clark for arranging the donation of 1000 paving bricks for our Unit
Email- John at johnc@killarneybrick.co.za
M PROJECTS HELP THE UNIT
M Projects help us with the leveling of Parkhome Office that was donated to the Unit by Afrox Pinetown. Thanks to Marty from MProjects for donating tripod supports and for the repair of our Window.
SIBAYA CASINO AND ENTERTAINMENT KINGDOM SUPPORT HORSE WELFARE

BELINDA JELF MARKETING MANAGER VISITS THE FARM IN CATO RIDGE TO HAND OVER A CHEQUE TO THE COASTAL HORSE CARE UNITTHANK YOU FROM ALL THE HORSES AT THE COASTAL HORSE CARE UNIT
Capstone Feeds
We would like to thank Stephanie Maingard from Capstone Feeds for supporting The Coastal Horse Care Unit by giving us feed for our horses.
Liz (Wade) Valentine for her donation to The Coastal Horse Care Unit
Liz recently got Married and says
"We got married recently and the donation was made in memory of those who couldn't be with us on our special day. My horse plays such a big part in my life that it was an obvious thing for us to do.

I'm passionate about the work you all do!!"
Thanks Liz for your support
SHONGWENI FARMERS MARKET
We would like to thank Christine and her Team from the Shongweni Farmers Market with there support on Saturday 27 March, to hold our awareness champaign for our Horse and Hound Extravaganza.
Thanks Christine
POOLWARE & SERVICES – KLOOF
We would like to thank Pete Robb for his support of The Coastal Horse Care Unit by giving us a Barracuda for our little pool.
They can be found in Delcairn Centre in Kloof Tel:031-764 1331
A big Thank You to Richard Baker and his Team at Rheem Packaging and Solutions for there support in donating Drums to our Unit in Cato Ridge
The Coastal Horse Care Unit would like to Thank Jackie and Duncan Bridel for donating household goods to The Coastal Horse Care Unit. Thank You so much and we hope you are Happy in Aussie
Dezzo Roofing very Generously donated tin to cover our Rondaval Roof. We hope to turn it into a coffee/ Gift shop. Thank You Brandon
Robbie Dawson Farrier and his Team came to the farm to do all our Horses feet, Thank You Robbie
Brendan O'Connor Equine and Canine Chiropractor email brenandlaura@iburst.co.za
Contact details – 084 874 1516
031-561 5184
Brendan treating Super C
Kim Alford: for all architectural plans
Summerveld Equine Hospital – 031 769 1256 – www.savets.co.za
Robbie Dawson – Farrier
Kerckaert Horse Shoes and Pat Cole – 031 769 1531 – email: colesdale@worldonline.co.za
Finnis and Durrant Farriers
Horse Trading KZN – www.horsetradingkzn.co.za
Hony's Webstable – www.honystable.com
Sandop – Dave and Janet , dave@sandop.co.za
Synergy Marketing Partners – www.synergymarketing.co.za
Harness Racing Association of South Africa – harnessracingsa.co.za
Brian B Roux Shipping Champions – email: flybbr@yebo.co.za
H J Brown Racing Stables – www.vipthoroughbreds.com
Employ SA – www.employsa.co.za or www.myfax2email.co.za
Worldwide Bloodstock – Andy Williams
Stoneyhurst Stables
Western Shoppe www.westernshoppe.com/
Ewing Trust Company
Flamite – www.flamite.co.za
Rose Herling
Nicky Howard
Vanessa Walsch
Winning Ways Paul Lafferty and James Goodman
Dr Lawson Cairns – Hillcrest Veterniary Hospital – 031 765 3221 – www.vethillcrest.co.za
Diane O'Neil
Vicky Mostert
Tracy King
Chanele Gillit
Peter Morrow
Dave Furness
Mandy Mann
Michel Nairac
Karen and Ken Downard
Speedi Beet – Carl Bronner – www.speedi-beetsa.co.za
Highway Bakkie Hire
Sue Forder
Clare Segal
Patrick Walsch