The Coastal Horse Care Unit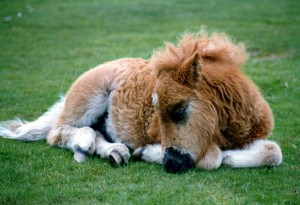 The Coastal Horse Care Unit (CHCU) is a Section 21 company, independently directed and operated from any existing establishments. We operate with an established Board of Directors.
CHCU is committed to the welfare of all horses and donkeys from all disciplines of equine involvement. CHCU is based on a farm in the Cato Ridge area. The farm was very generously donated and is THE MOST PERFECT PLACE.
The farm is a Rescue, Rehabilitation and rehoming centre for horses who are abused or neglected. We hope to develop the rescue centre to become sustainable, by having regular fundraising events.
When you see how lucky we have been with the property you will agree with the potential we have available. Our possibilities are endless and it's all in aid of raising awareness and much needed funds for the unit.
Mission Statement:
To protect horses from abuse and alleviate their suffering by rehabilitating, campaigning and educating.
A world where horses are used but not abused
Our focus:
Equine Rescue and Rehabilitation Centre incorporating a Donkey Sanctuary
Addressing Equine Welfare from a neutral stance, incorporating all disciplines i.e. Horse Racing, Polo, Show-jumping, etc.
We have created an environment of transparency by opening up a visitors' and educational centre called Emahhashini Training Centre.  This is also used in conjunction with our Rural Outreach Program.  We host Rural Children's Training Camps and are able to accommodate up to 20 children in dormitories and 2 Caregivers.
Opening of an on-site and in-field educational program for the education and upliftment of people involved with horses, incorporating rural and working horses
To promote the partnership between horses and humans
Education achieves Horse Welfare Solutions
We judge by results, both short and long term. We are not dogmatic. We accept that different situations need different approaches, and will adapt to circumstances.
The Staff at Coastal Horse Care Unit have a love and knowledge of equines, this fuels our passion.
We wish to incorporate input from all disciplines of Equines thus creating a neutral, non-biased environment to assist with Equine Welfare.
Rural clinics and Empowerment Program
The organisation goes into the surrounding rural areas and educates owners on the care of their horses and donkeys.  These communities rely heavily on their horses for their transport and livelihood. The program offered by our organisation not only teaches them the basics of horse care but provides them with the tools to gain better productivity from the animals in a conducive environment which is both horse and owner friendly.
One of our main objectives is to empower rural communities through education. We are currently trying to implement a program where rural people are trained in farriery and saddlery which is a skills development project. The qualification received after completion of this course will provide the graduates with an opportunity to gain meaningful employment and educate other community members in proper horse care. This leads to a sustainable effect and a transfer of skills with regards to the welfare of these animals.
This is where your donated tack and supplies will help as it will be given to them as replacements. Donations of veterinary supplies are also be used both at the centre and on clinics.
DIRECTIONS TO THE FARM IN CATO RIDGE
TAKE THE CATO RIDGE TURN OFF FROM DURBAN. AT TOP OF OFFRAMP TURN LEFT. FOLLOW ROAD FOR 1KM. TURN RIGHT ONTO D766. TURN LEFT DOWN D246, KEEP LEFT AND FOLLOW ROAD D246 FOR 2KM. FARM ON YOUR RIGHT : THE COASTAL HORSE CARE UNIT
View Larger Map